Contributed by Robert Pugach, MD –
Last week, the HPS blog discussed how important working with an experienced physician is when you are facing a prostate cancer diagnosis. Experience is important in so many areas of life, but one of the most important truths in medical care is that experience counts.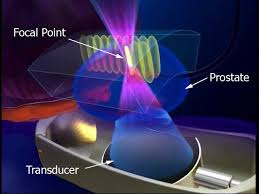 Today we explore further what that really means- especially when it comes to HIFU for prostate cancer.
Whenever you choose to have a medical condition treated, you obviously want the most experienced practitioner taking care of you. Initially this may lead you to believe that you need to have a physician who has been practicing medicine for many, many years, and while this may be true in some cases, it may be even more important to ensure that the physician you choose has experience specifically with the treatment options you are exploring. In other words, all urologists are not created equal; therefore, you should ask important questions to seek out a specialist that has been specifically practicing the treatment options you are exploring.
This becomes even more important when the treatment option you are exploring is HIFU. Although HIFU has been available around the world for more than 10 years, only a select number of urologists in the United States have extensive HIFU experience. With any new technology, there is always a learning curve, so it becomes increasingly important to ask your doctor important questions specifically about HIFU to make sure you are comfortable with your physician's level of experience.

The answers may surprise you but that's why it is so important to do your homework before choosing a HIFU physician.
I had the pleasure of starting my HIFU training nearly 9 years ago at an International HIFU Center. Since then I have been involved in more than 400 HIFU procedures and have extensive experience with both pre-operative and post-operative procedures as well as performing the procedure. As medical director of Western States HIFU with three offices serving Los Angeles and Orange County, CA communities, I am pleased to offer men by insights and experience on HIFU for prostate cancer. HPS has several of the most experienced HIFU practitioners in the world.
Ask the important questions to choose the HIFU physician who is right for you!
About the Author
This article was contributed by Dr. Robert Pugach of Western States HIFU, one of the most experienced HIFU practitioners in the world. Dr. Pugach offers HIFU to patients from across the United States and around the world. For more information about Dr. Pugach, call 1-844-HIFU-DOC.